Posts from the 'James Beoddy' Category
When he wasn't taking a smoke break on the back porch, Jim was helping his alter-ego Chimera finish up her magnum opus comic book:  Chim's Pookarama.  Among its various page-turning adventures is a tour through the history of comics through numerous drawing quotes of famous comic book illustrators.
14 Oct 2012
A overnight roadtrip to visit James Beoddy, meet and photograph two Lindsay Gallery artists, and see their two-person show at the gallery.  Thanks very much to Duff Lindsay for arranging the photo shoots.
I had seen single Morris Jackson drawings twice at the Ohio State Fair (in 2008 and 2011), and was interested to see more of his somewhat bewildered-looking, but whimsical figures make their way through the world Morris has created around them.  After seeing my website, Morris 'warned' me that he is a pretty normal-looking fellow, living in a pretty conventionally-decorated house, but to me showing a seeming disconnect between the artist/environment and their work is just part of the documentary process.  Morris Jackson's Lindsay Gallery page.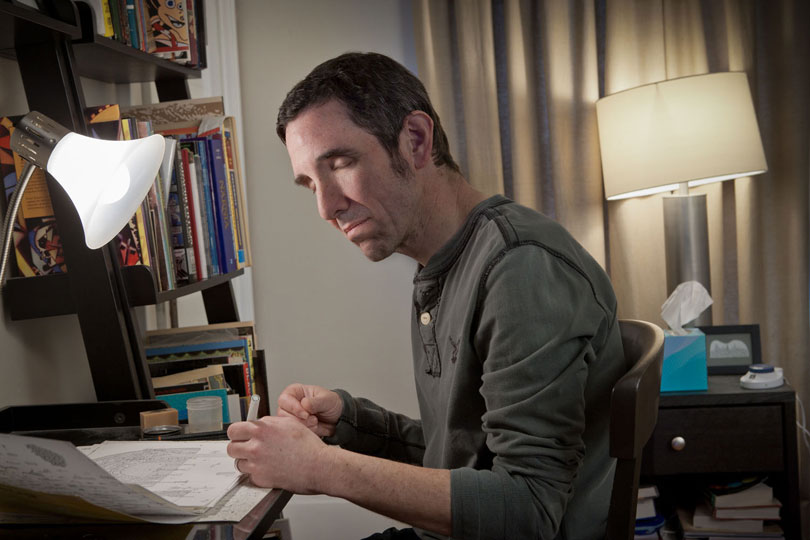 Morris Jackson conjures up his drawings from a desk in the bedroom. Read more…
1 Mar 2012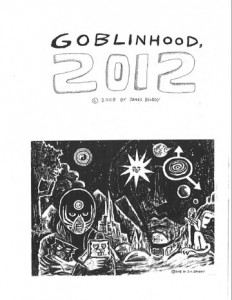 James Beoddy's underground comic book Goblinhood 2012 is available to be read full screen:
James Beoddy's dedicated pages
1 Jan 2012